Other years: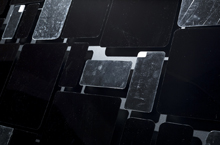 Antonia Hirsch in Conversation with Marc Glöde
From the exhibition Negative Space, Antonia Hirsch (October 17- November 14, 2015)
Berlin-based Canadian artist Antonia Hirsch brings her multi-disciplinary project Negative Space to Gallery TPW.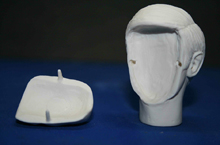 David Levine in conversation with Kim Simon
From the exhibition Bystanders, David Levine (September 10 – October 10, 2015)
American artist David Levine bridges the worlds of contemporary theatre, performance and visual art with works that explore the conditions of spectacle, spectatorship, and performance in art and in life. He works across a range of media including performance, installation, and video.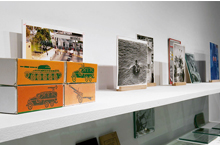 Rana Hamadeh in conversation with Vivian Ziherl
From the exhibition Can You Pull In An Actor With A Fishhook Or Tie Down His Tongue With A Rope?, Rana Hamadeh (June 3 – July 25, 2015)
Visual and performance artist Rana Hamadeh develops long-term research projects that think through systems of justice, militarism, histories of sanitation, and theatre.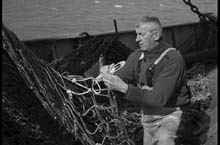 Lotte Arndt in conversation with Lonnie van Brummelen and Siebren de Haan
From the exhibition Episode of the Sea, Lonnie van Brummelen and Siebren de Haan (May 2 – 23, 2015)
Episode of the Sea is the outcome of a two-year collaboration between Dutch artists Lonnie Van Brummelen and Siebren de Haan with the fishing community of Urk, in the Netherlands.
170 St Helens Ave Toronto, ON M6H 4A1 |
VISIT
| T: 416.645.1066 |
info@gallerytpw.ca
| HOURS: Tues to Sat, 12pm - 5pm