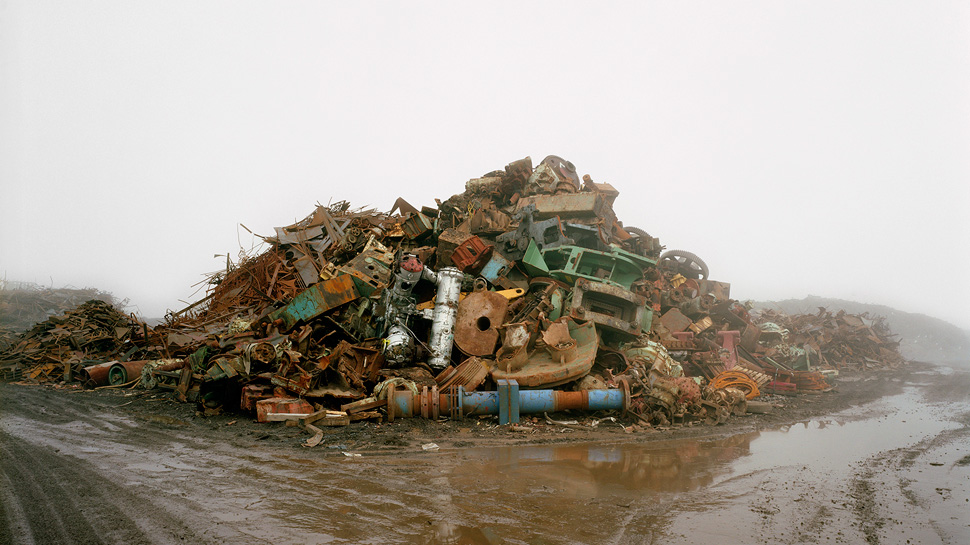 Jesse Boles | Davida Nemeroff | Dawit Petros
About The Work
"Crude Landscapes is an ongoing series of large-scale photographs that depict industrial sites on the ports of Lake Ontario as well as in Alberta. Boles approaches these scenes as contemporary landscape, without judgement or agenda. His compositions consciously build upon the tradition of 19th-century landscape painting, and impress us with the sublime scale of modern industry. By photographing many of his scenes at night or dawn, when natural light is dwindling or gone, Boles also calls to mind cinematic scenes: his images often trace zones of industrial activity through the artificial light that illuminates the sites. The lengthy exposures needed to make the photographs in these conditions record the movement of light over the image, and evoke the experience of watching them over time."
-Melissa Bennett and Sara Knelman, Curators at the Art Gallery of Hamiton.
Biography
Jesse Boles graduated from the University of Toronto with a BA in Architectural Studies, from Ryerson University in Photographic Studies in 2005, and has exhibited at locations such as Gallery TPW, the Toronto Outdoor Art Exhibition, Art Gallery of Stratford, Edward Day Gallery, the FCP Gallery in Toronto, Redux Gallery in NY, as well as a major solo exhibition at the Art Gallery of Hamilton. Boles is represented by Edward Day Gallery.
Website: www.jesseboles.com