Sort By Year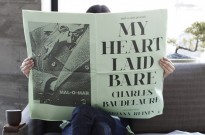 CANADIAN ECSTASY
June 23 - 26, 2014
Gallery TPW hosts a week of events with Ariana Reines including performance, reading, writing and talking together.
June 12 - 13, 2014
A project by Raimundas Malašauskas and Marcos Lutyens, with Tamara Henderson, Angie Keefer and Maryse Larivière. Partnering with Kunstverein Toronto to present their first project, HYPNOTIC SHOW, an exhibition that develops in the mind.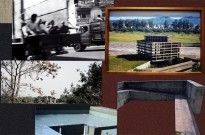 Capitol Complex
May 10 – June 7, 2014
Tris Vonna-Michell stages installations and performs narrative born of historical research and social observation, filtered through personal anecdotes.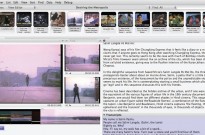 April 13 - May 4, 2014
Gallery TPW, and the Images Festival co-present
Working in and out of the archive
, the results of explorations of the Pad.ma online archive by Reena Katz, Jesal Kapadia & Brian McCarthy, and Naeem Mohaiemen, in consultation with representatives Shaina Anand and Ashok Sukumaran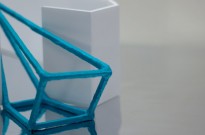 weighing and pensive
March 8 - 29, 2014
Bojana Stancic's single image exhibition, weighing and pensive, is rooted in the contemplative space of an encounter with works and their sites of display.
The Counselor
February 8 - March 1, 2014
Commissioned by Gallery TPW to make a single image exhibition, with
The Counselor
, Nadia Belerique plays with the limits of photography. Can a photograph be a stand-in for what it depicts?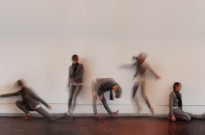 A new performance by Jenn Goodwin
January 10 - 12, 2014
Continuing our interest in the relation between liveness and images, Gallery TPW presents Your Timing is Perfect and other wall works, a new work by Toronto choreographer Jenn Goodwin.