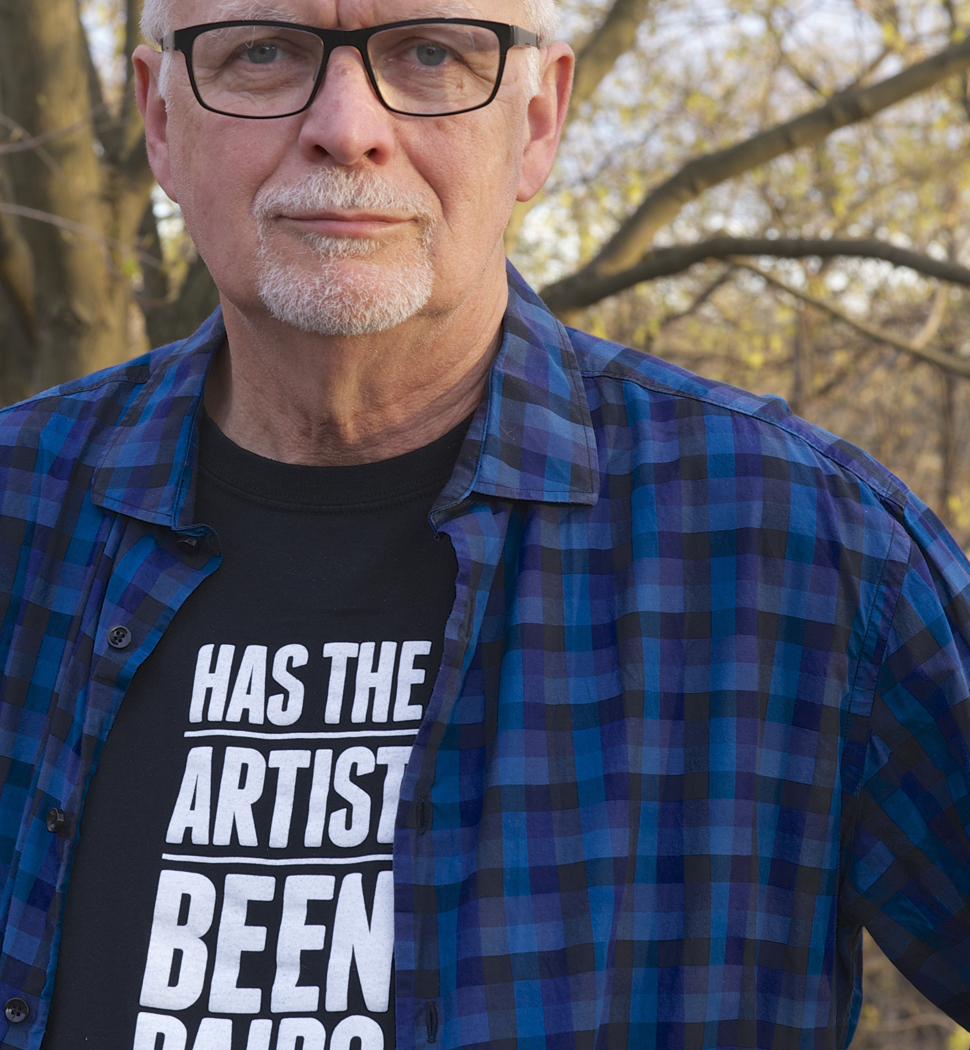 Join us Saturday, December 3 to toast former Gallery TPW Executive Director Gary Hall on his retirement and celebrate the launch of The Gary Hall Fund for Thinking in Public.
Saturday, December 3, 2 – 5 pm
170 St Helens Ave
Toronto, ON

Remarks at 3 pm
To recognize Gary's considerable impact, Gallery TPW has established The Gary Hall Fund for Thinking in Public. By fostering creative approaches to critical visual literacy, the Fund will support education and public programs at TPW: lectures, workshops, symposia and performative gestures that encourage audiences to come together to think, experience and learn in public. Thanks to a generous gift from the Freybe/Connell family, The Gary Hall Fund for Thinking in Public launches with a commitment of $5000 a year for the next five years. This is a special opportunity to celebrate Gary's legacy and contribute to smart, cutting-edge contemporary programming at Gallery TPW.
Gary has guided the growth and development of Gallery TPW from the founding of the Photography Gallery at Harbourfront in 1980 to the launch of our new home on St Helens Avenue, supporting the careers of many artists, curators and arts professionals along the way.
In addition to his work with Gallery TPW, Gary has worked tirelessly as an arts advocate and community leader in Toronto and beyond. Gary was the National Spokesperson for ANNPAC/RACA (1987-89), a founding member of the CARFAC Copyright Collective (1988-89), the founding president of Artist-Run Centres and Collectives of Ontario (ARRCO) (2000-2003), and a founding member of ArtsBuild Ontario (2000).
In 2012, ARCCO recognized his significant contribution to the development of artists and arts organizations in Ontario with the first ARCCO Achievement Award. In 2014, he received the Sandra Tulloch Award for Innovation in Arts and Culture awarded by Theatre Ontario.
Sophie Hackett, Gallery TPW Board President and Associate Curator of Photography at the Art Gallery of Ontario, reflects on Gary's departure:
"It has been my pleasure to serve as President of the Board with Gary, to learn from him and to take pride in everything that TPW has become — particularly with the opening of our space on St Helens. Gary has steadfastly managed TPW's operations for more than 35 years, ensuring the gallery's financial stability, supporting a dynamic and evolving curatorial vision, and forging a leadership role for the gallery within the network of artist-run centres, locally as well as nationally.
I wish Gary a fabulous next phase, with more time for his family, his own art practice and other as yet untold projects."
"I am very proud of TPW's history and its impact on the development of photography and contemporary artistic practices." Gary says, "It has been an honour and a privilege to work with so many exceptional people over the years – including artists, board members and my colleagues on staff – and to witness the development of their careers. I do feel that TPW is a very special organization that continues to play a vital role in the art community. I know that TPW has an exciting future ahead."
We thank Gary for his dedication to TPW, and to artists and artist-run culture in Canada.