Other years:
Sharon Lockhart in conversation with Linda Norden
From the exhibition Rudzienko, Sharon Lockhart
(September 8 – October 29, 2016)
Through her precise films and photographic works, Sharon Lockhart explores the relationship between still and moving images and the productive space between the choreographed and natural gesture. Her characteristic aesthetic combines a cinematic eye with long-take fixed frames, employing duration in service of an ethics of slow looking, asking spectators to move beyond first impressions.
Download PDF ›
Carole Condé and Karl Beveridge, Kajsa Dahlberg, Duane Linklater → John Hampton, Juan Ortiz-Apuy, and Joshua Schwebel in conversation with Sam Cotter
From the exhibition Working Conditions, curated by Sam Cotter (June 23 – August 6, 2016)
Acknowledging that the studio exists at the intersection of many ecologies, the artists in
Working Conditions
place themselves in relation to factors beyond their place of production, looking at the power dynamics, blind spots and measures of success contained in the economies and ecosystems surrounding them.
Download PDF ›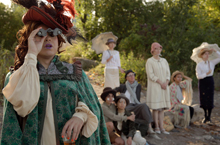 Oliver Husain in Conversation with Pablo de Ocampo and Kim Simon
From the exhibition Isla Santa Maria 3D, Oliver Husain (April 14 – June 4, 2016)
With
Isla Santa Maria 3D
, Husain works with the relationship between the world of the spectator and the world on screen like never before, utilizing 3D technology for the first time in a new video installation. A complex experiment in the realm of science fiction, the work weaves histories of imperialism, current day myths, and visions of the future with the philosophical and technological devices of their representation.
Download PDF ›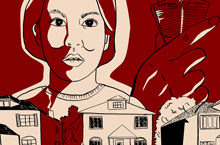 Alison Kobayashi in Conversation with JH Linsley
From the exhibition Say Something Bunny!, Alison Kobayashi (February 13 – March 26, 2016)
Alison S.M. Kobayashi is an identity contortionist. In her work, Kobayashi performs a variety of characters that are both studiously and playfully rendered. These personas are inspired by Kobayashi's extensive collection of lost, discarded and donated objects; ranging from answering machine tapes purchased at a secondhand shop to a love letter left on a sidewalk.