Sort By Year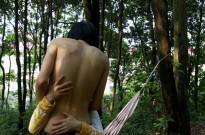 Collector(s)
November 8 - 17, 2012
Gallery TPW and the Reel Asian Film Festival co-present the Canadian premiere of video work by Chinese artist Zhou Tao. Zhou's open narrative works mix cinematic document with performance gestures creating a unique perspective on the social and economic dimensions of living in China.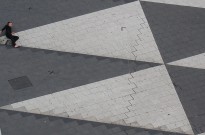 Francisco-Fernando Granados, Igor Grubic and Emily Roysdon curated by Julia Paoli
June 8 - July 21, 2012
The exhibition aims to call attention to the dual meaning embedded in the term movement: at once referencing movement as a political ideology and movement of the body through time and space.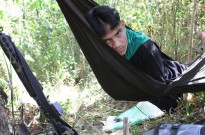 No Permanent Address
April 13 - May 26, 2012
No Permanent Address
is a three channel video portrait of the New People's Army, a Maoist guerrilla group in the Philippines.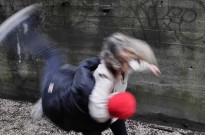 The Toss
March 1 - 31, 2012
The Toss
is a video and sound installation in which Duvall documents her process of learning to physically toss others.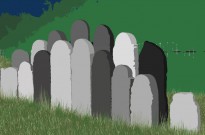 you can't spell slaughter without laughter
January 19 - February 18, 2012
Gallery TPW presents an exhibition by Christine Negus.
you can't spell slaughter without laughter
is a constellation of short but intense, single channel videos and digital-animations investigating nostalgia and loss through humour and difficult irony.