Performances
If I'm Me Today, Must I Tomorrow
June 19 - June, 21, 2008
Two women approach each other in the lonely streets. One, seeing the other, gasps. This has happened before. And was it in you, she wonders, or him, or her?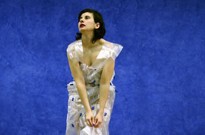 Presented by Fado Performance Art Centre
March 28 – March 29, 2008
Nezaket Ekici (born in Turkey, raised and living in Germany) is an internationally recognized performance artist.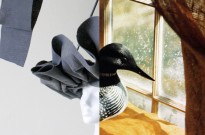 Two Half Reasons
Thursday October 18, 2007
Gallery TPW hosts a special event with Oliver Husain. Two Half Reasons invites you to participate in a social cabaret - come art opening - come exhibition experiment on wobbly stilts. Audiences will encounter each other through the lens of film, decoys, sweet decoration, eclectic hats, and an abundance of potential.