Sort By Year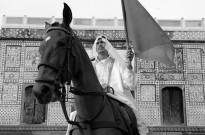 The Boy Who Got Tired of Posing
October 25 - November 24, 2007
Through three imagined narratives, Bani Abidi looks at ways in which the factual and fictitious threads of history are conflated and confounded in the collective memory.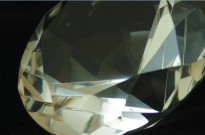 Grand Gestures
September 6 - October 13, 2007
Pushing at the possibilities of video as memorial object
Grand Gestures
consists of three linked projects that use the aesthetics of public memorials and museums to discuss the preservation of video and its inherent value system.
Wishing for Three More Wishes
June 22 - July 24, 2007
Gallery TPW is pleased to present a solo exhibition by emerging Toronto artist Jon Sasaki. With deadpan humour and considerable
joie de vivre
, Sasaki's work touches on themes of skepticism, containment, pathos and futility.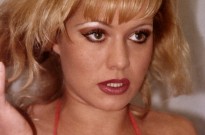 Selling Venus / Vénus au miroir
May 11 - June 9, 2007
Selling Venus / Vénus au miroir
presents a portrait of exotic dancers, and of the artist herself taking on the role of a stripper, at the Crazy Horse dance club in Myrtle Beach, South Carolina.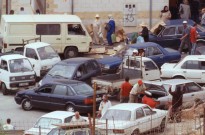 Grossraum
April 5 - May 5, 2007
Shot and exhibited in 35mm without any sound or textual elements,
Grossraum
is a "triptych" filmed along three sensitive crossing points on the European Union border.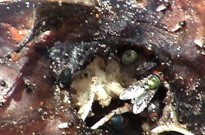 Faisal Anwar, Jubal Brown, Gareth Brown-Jowett, Jack Burman, Emily Gove, Su-Ying Lee, Juliana Schewe, Greg Staats and Zorica Vasic. Curated by Ulysses Castellanos
February 24 - March 24, 2007
Through themes such as violence, loss, popular culture, nihilism, ritual and the afterlife, nine artists touch upon our culture's renewed interest in death.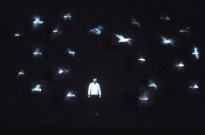 Force Fields
January 11 - February 17, 2007
With her haunting animated installation
Force Field
, Lindsay Page employs the tension between moving and still images in order to reflect on the interconnected psychological states of isolation and connection.