The School for the Movement of the Technicolo(u)r People's curriculum features movement-based classes led by taisha paggett (LA) and WXPT Toronto: Ella Cooper, Rodney Diverlus, Bishara Elmi, Aisha Sasha John, Ashley "Colours" Perez, and Danielle Smith. The curriculum also includes workshops and talks by US and Canadian guest artists, thinkers, and organizers whose research sits in dialogue with the project.

All workshops are free but registration is required. Please email school@gallerytpw.ca to register for workshops.

Please note: some workshops are restricted to participants who identify as Black. Please refer to each workshop description for details.

Gallery TPW has ramp access, an accessible ground-floor washroom, and clear, unobstructed pathways within the gallery. Note that there are no automatic doors at the entrance and no designated accessible parking nearby. Please do not hesitate to reach out to us to begin a conversation regarding your needs—we're happy to work with you to facilitate your access to the workshops.
If local transit is a barrier to participation, please contact school@gallerytpw.ca to arrange for TTC reimbursement.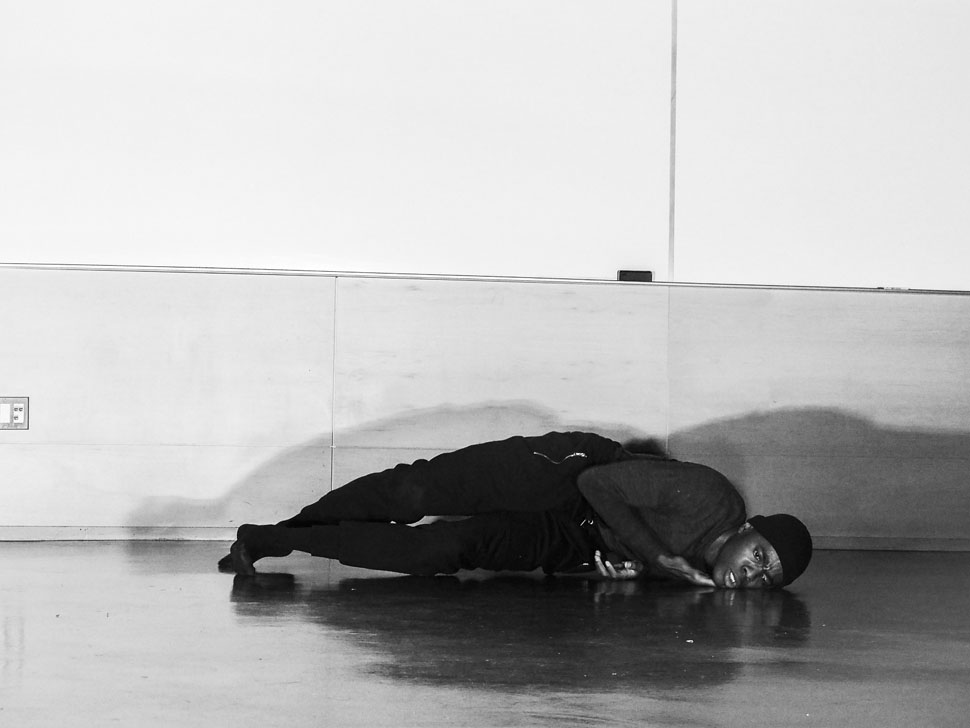 Animating the Body in Time + Space: Physicalities and [Im]possibilities
Saturday, September 14, 12:15pm
Read more ›