Sort By Year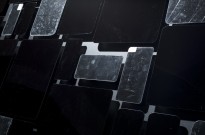 Negative Space
October 17- November 14, 2015
Berlin-based Canadian artist Antonia Hirsch brings her multi-disciplinary project
Negative Space
to Gallery TPW. The exhibition investigates the interrelation of inner and outer worlds by mobilizing images and objects whose origin ranges from astronomy and contemporary mobile devices to black mirrors of the 18th and 19th century landscape painters.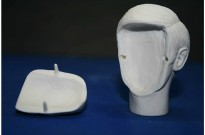 Bystanders
September 10 - October 10, 2015
American artist David Levine bridges the worlds of contemporary theatre, performance and visual art with works that explore the conditions of spectacle, spectatorship, and performance in art and in life.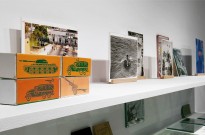 Can You Pull In An Actor With A Fishhook Or Tie Down His Tongue With A Rope?
June 3 - July 25, 2015
Hamadeh presents a new iteration of her long-standing research project Alien Encounters. Under this umbrella Hamadeh considers notions of alien-ness – as that which is outcast with regards to the law as well as that which is extraterrestrial.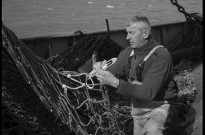 Episode of the Sea
May 2 – 23, 2015
The film
Episode of the Sea
is the outcome of a two-year collaboration with the fishing community of Urk, a former island in the Netherlands.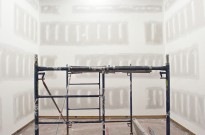 March 20 – 28, 2015
In 1968, Jill Johnston stated "I've seen Trio A a number of times and still think I haven't really seen it." This week of discursive events and performances initiated by FADO Performance Art Centre in collaboration with Sara Wookey allows the opportunity to see Yvonne Rainer's canonical 1966 dance again within a constellation of conversations, readings and newly commissioned works.