Sort By Year


Stephen Andrews, Richard Johnson, Allyson Mitchell, Andrew Moodie, Greg Nelson, Suzanne Opton, Louie Palu, Adam Pettle, Jason Sherman, Francesco Simeti, and Graeme Smith
October 24 - November 21, 2009
Explores practices of representation implicated in how Canadians are struggling to make sense of the war in Afghanistan.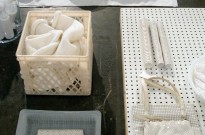 WHITE HOT
September 12 - October 10, 2009
As a monochromatic installation and photo-based exhibition of recycled objects and re-visioned collections,
WHITE HOT
looks at the idea of value and the relationships between market culture and visual culture.
Andreas Bunte, Duncan Campbell, Thea Djordjadze, Matias Faldbakken, Claire Fontaine, Luca Frei, Cyprien Gaillard, Luis Jacob, Pia Rönicke, Nora Schultz
May 8 - June 13, 2009
How we can find new ways to say 'no' and form suggestions for alternatives, both politically and aesthetically? This exhibition focuses on photographic images, videos and films all working to articulate a productive refusal.
In the Room
April 7 – May 2, 2009
Sung Hwan Kim's
In the Room
, manifests first as a live performance in collaboration with dogr and Byungjun Kwon, and then as an exhibition developed out of the visual and narrative components of the performance.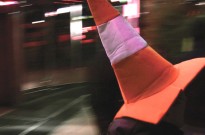 2008 / 2009
February 25 – March 21, 2009
A North American premiere, German artist Nina Könnemann visits the British sea towns of Southport and Blackpool for this new animation and documentary video installation.
Double Double Land Land
January 17 – February 14, 2009
Double Double Land Land
is both a play written and directed by emerging artist Jon McCurley and an experiment in collaborative exhibition.