Events / Exhibitions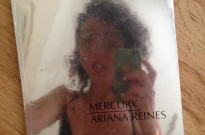 Ariana Reines CANADIAN ECSTASY
June 23 - 26, 2014
Gallery TPW is thrilled to host a week of events with poet, playwright, translator, and artist Ariana Reines. In the context of the TPW R&D project, we invite audiences to engage the charismatic and bold practice of this interdisciplinary thinker. Through a week of performance, reading, writing and talking together we'll consider practice, methodology and what it might mean to be in relation.